Mechanical Electrical and Construction Installation
OUR CONSTRUCTION TEAM
Our experienced and professional installation crew are second to none in the industry and they take enormous pride in their work. This includes delivering well thought out and aesthetically pleasing wiring systems that not only comply with all relevant Australian & New Zealand Standards and Regulatory requirements but also meet best practice methodologies to ensure the installation is a quality one. In an age of self-regulation and a lowering of quality standards in the industry, Control & Electric strives to maintain its tradition of being known for quality and turn-key projects.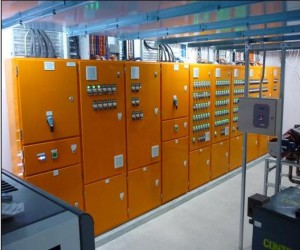 ---
BEST PRACTICE IN DESIGN
Control & Electric takes a "Prevention is better than cure' approach during its front-end design, equipment choice, installation methods and material selections to ensure that re-work and any potential problems at commissioning phases and beyond are avoided.
Control & Electric is a specialist when it comes to planned outages in operational facilities ranging from telephone exchanges, data centres, Hospitals and strategically important defence facilities. Our clients appreciate our ability to roll up our sleeves and understand what their operational needs are and then to innovate, plan and provide structured work methodologies where required. Our ability to then execute a sequenced, time-managed and carefully planned change-over or electrical upgrade process is one of our many specialties. We do this all the while being acutely aware of what the facility operational needs are during the entire process. Above all, we plan to deliver with safety, without incident and to meet client needs.